A few days ago I found a tutorial online
showing you how to make Panda bread.
My friend loves pandas and it looked like fun so yesterday she came over and we attempted it.
First problem- mixing the food coloring. I tried kneading and I tried the Kitchenaid with the paddle mixer. No luck. The green came out very marbled. The black, I finally gave in and added a pinch of cocoa powder to black food coloring though I did not want to. Just a pinch did not add a chocolate taste luckily.
Second problem- the dough did not rise. I have a trick for dough. I soak a bath towel and put it in the dryer on high until the towel itself is hot (and still wet) and then I stop the dryer and put the dough bowl in. Normally, when dough doubles in an hour, mine will double in 20 minutes this way. This dough? Nothing after 90 minutes.
Third problem- well, I think the photo speaks for itself!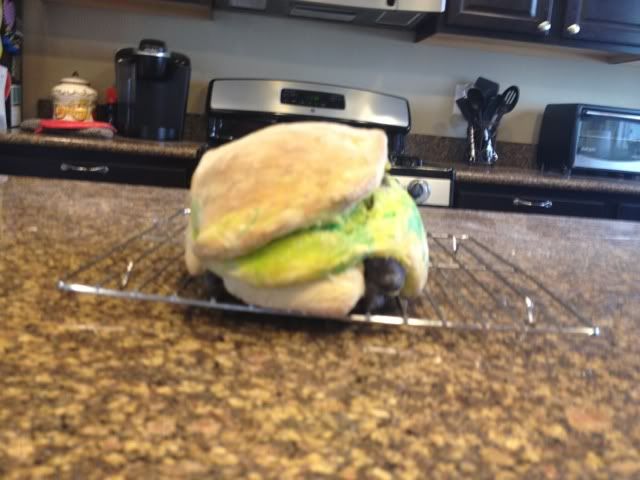 Once it cooled we cut it open to see how our panda fared...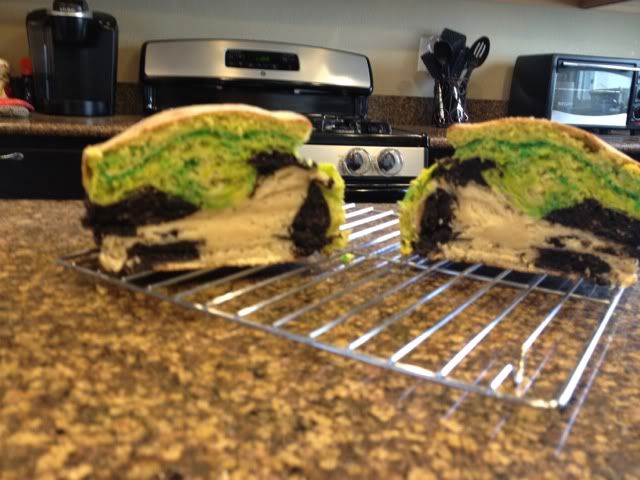 On the bright side, it tasted very well, despite the recipe sucking when it comes to the yeast. Yeast has to be proofed for rising. I know this. I decided to follow the recipe anyway instead of fiddling. Oh well.