Just fiddling with my Cricut X. I'm thisclose to buying a Silhouette Cameo, but I decided to give the Cricut a good workout in creativity for another week or so before I decide.
Don't you just love my dino guardian? My son insists he be on my desk when I'm sitting at it.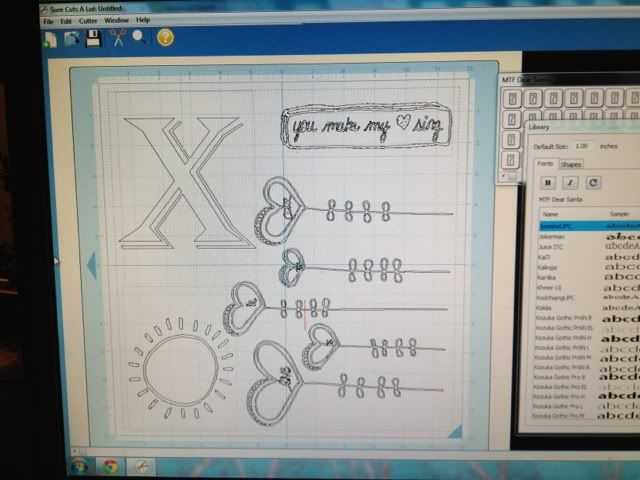 I am a sucker for anything whimsical. I have nothing planned for anything but the X, but I just have to cut it and see how it looks...