In December we redid our master bathroom from the orange & hot pinks of my college dorm towels to a very sleek & luxe silver with crystal accents from Bed Bath & Beyond. However, I had taken down all the wall decor and it was looking kind of bare.
5 minutes with the Cricut & Sure Cuts a Lot and a frame from the dollar store. I even printed out the pretty paper- just typed 'Grey Print' into Google & printed out one I liked. Easy!
excuse the hubby's messy side of the sink!
I even had a little bit of paper left over after trimming to fit the frame. Coincidentally, I wanted to stop using my rinse cup as a makeup brush holder, so I had picked up a clear glass container at the dollar store as well. I decided to Mod Podge the extra strip of paper on there to help it coordinate with the silver & grey bathroom.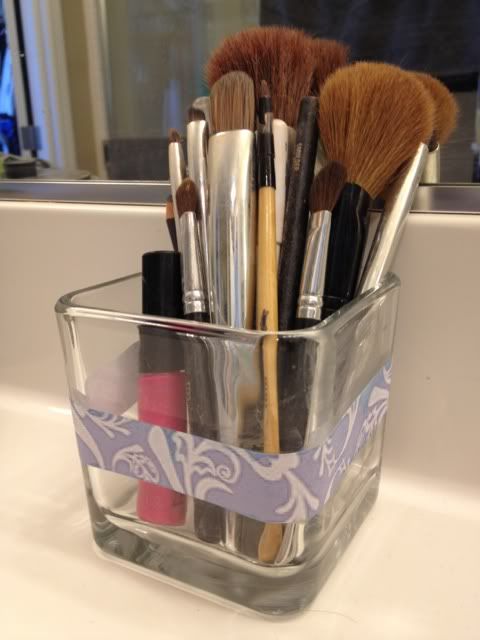 One of these days I will make sure the bathroom is spotless and take a pic of how much it has changed in the last few months!