Yesterday I talked about candy, candy, CANDY! Today I tried to be a bit healthier and do stuff with oats and granola.
First I made
these no-bake granola bars.
Well, I tried to. I only had rolled oats and the recipe called for quick oats. Looking at rolled oats, they are just oats. I didn't see why it would be an issue, but instead of granola bars, I have a canister of granola cereal now. They just did not stay together even after an hour in the fridge. I can't believe quick oats make that much of a difference, but I'll try it next time.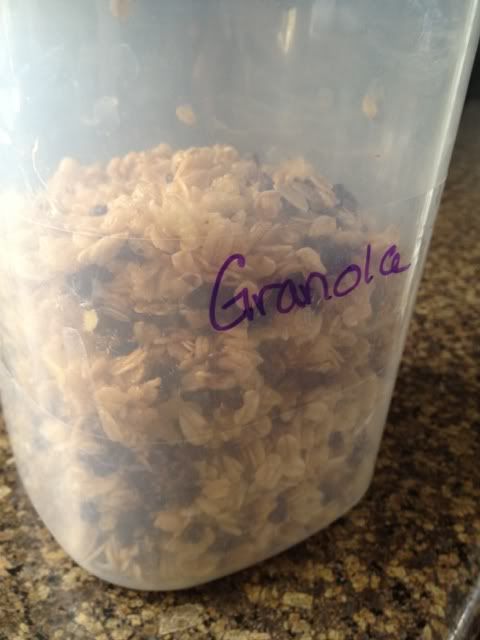 Next I made
No Bake Energy Bites
. I actually had flaxseed left over from something else, and I added a tablespoon of Brewer's Yeast I still had around from when I was breastfeeding (it's good for more than just breast milk supply!). I really dislike that these have to be kept in the fridge, but they are great otherwise!