I have been making my own cleaners for over a year now. The only store-bought "cleaner" I buy is generic fragrance free fabric softener, and it's an ingredient in another cleaner anyway so it works out perfect for me. Combine that with us making the switch to Unpaper Towels and we have saved SO much money at the store!
I get asked a LOT for my list, which I have printed & hanging up in the laundry room. I recently made it look pretty :) So here it is!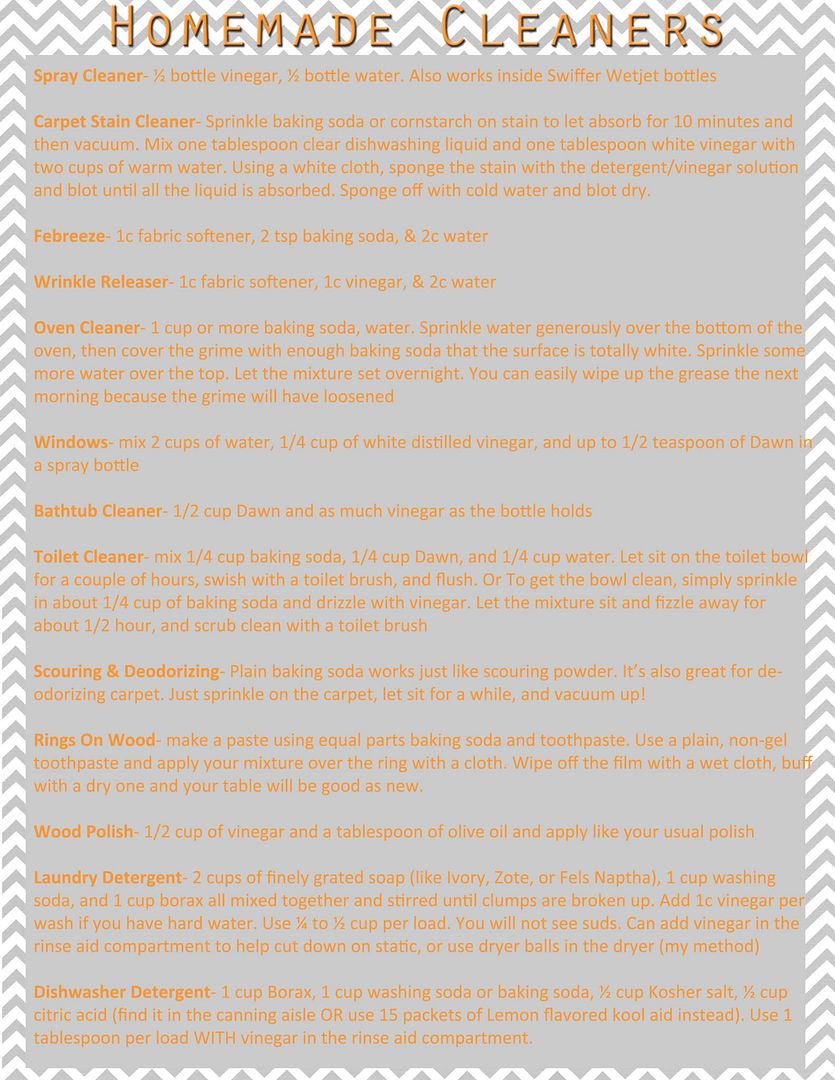 Save this to your desktop and when you print you should see it's exactly the size of a standard piece of paper. Very handy!
In regards to the spray cleaner solution also used in a Swiffer Wetjet bottle- boil a pot of water and then stick your empty Wetjet bottle, nozzle down, in the water for 30 seconds. Twist off the cap with pliers, fill, and use :) No need to boil every time, it should unscrew with your hands from now on!