I'm still not feeling 100%, but still need to do something to keep the kiddos entertained. I guess I set the bar high, since they are always expecting something to do at this point! On Tuesday I was unprepared but
had an emergency cheap craft in my cupboard.
Today I was ready for them, but it was super easy to be ready!
I had the sugar- I had the oil- I paid 52 cents for a can of biscuits. Thrifty!
Yes, this is ALL you need! Canned biscuit dough, vegetable oil, and sugar. If you want to get creative, there is always powdered sugar, cinnamon, etc. I'm tired and I kept it simple.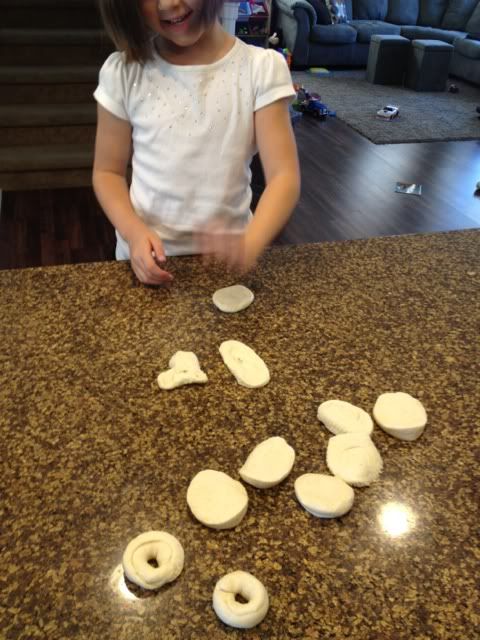 Shape your dough, the part kids love. I made some small doughnuts, but you can see a heart and some oblong shapes in there too. Whatever you feel like doing!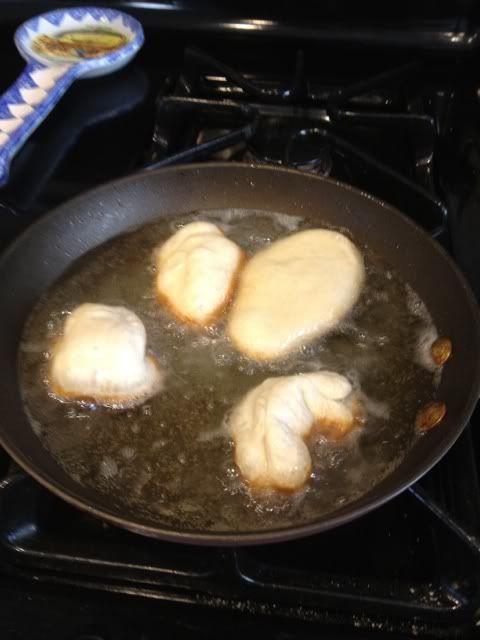 Heat the oil on medium and fry the dough. It fries FAST. I put these in, grabbed my camera, and look how brown they are on the bottom already. It really only takes a few seconds to cook, flip, cook, and done.
We used a fork to flip them around in a bowl full of sugar. Shaking them up in a gallon sized ziplock bag would be fun too!
They came out delicious and surprising light and fluffy!