Today is May 8th. Did you vote? I did! As a registered Unaffiliated, I could only vote for two things, but one of them was NC's Amendment One which I was proud to vote against. I encourage you all to educate yourselves and do the same. Today is also the day I make my 100th blog post- only took a couple of years, huh?
On another note, a close friend is running for a seat in the US House of Representatives and my country club is hosting his poll result viewing party! Since I have a Cricut for Cakes (which is the same thing as my Cricut X, literally, it's just red- and this makes me excited to use my X for cakes and cupcakes!) here, I decided to put it to good use and make dessert for the party!
Red Velvet cupcakes...my favorite cake flavor, and the red was perfect for this!
Add some white icing...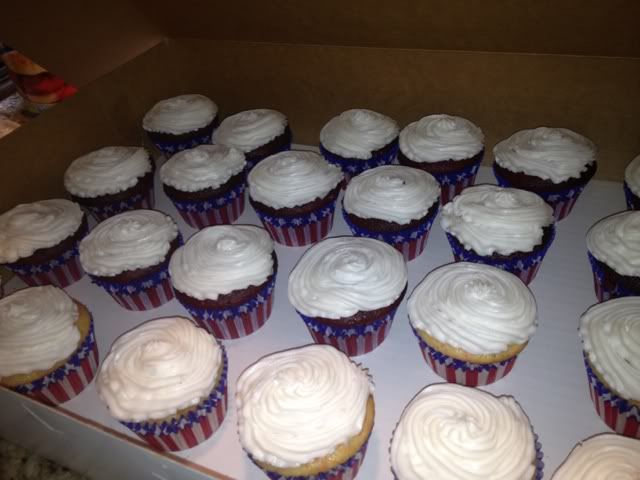 Some quality time with a Cricut...
And voila!