I love making customized inserts for my iPhone 4S case! I've made a bunch before, but never on the cameo before. This is one project where Print & Cut comes in handy- design, print, and cut, all within the same software.
The bottom 3 are just patterned paper scraps I had- I don't normally save scraps but this is a good way to use them up! The top one with my initial was designed using Print & Cut in the Silhouette Software.
If you are just using patterned paper, just open the shape, load your paper, and cut it out.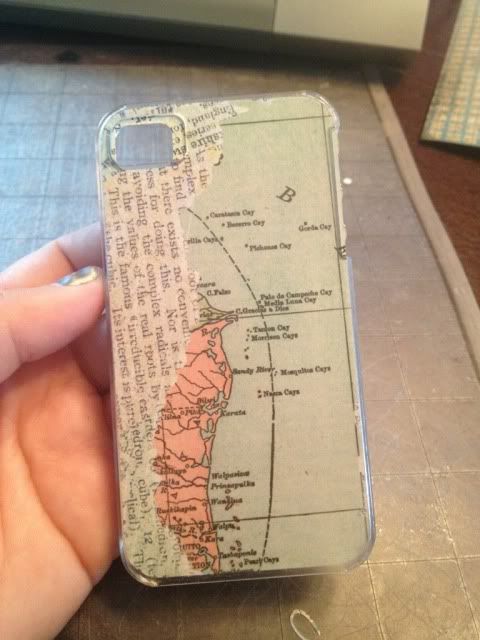 Every clear case is slightly different as far as the camera hole. The camera hole cut out is more than enough to be clear of your lens and flash, which is really all that matters. Some cases have a tiny oval opening, some have a large square. I really don't mind the extra tiny bit of paper because it doesn't bother the camera.
If you want to personalize it, you can do that right there in Silhouette Studio.
I just used a patterned fill that came stock, drew two circles (one bigger for the border), matched the colors, typed "g" and found a font I liked. I grouped those shapes together and placed it onto the iPhone shape, and then went to Cut Options and selected "No Cut" for the monogram shape. Otherwise it would cut all of that out and not work for what we're doing here.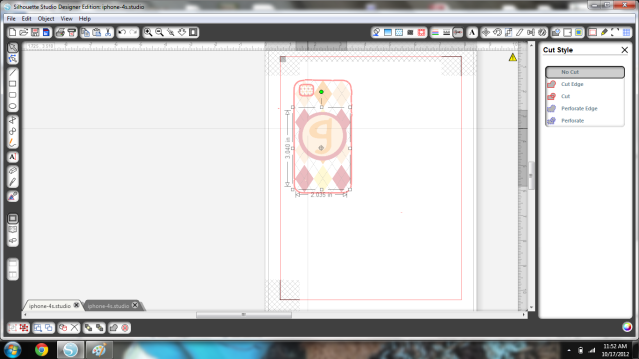 This way, the edge and the camera hole still cut, but your monogram isn't cut to pieces in the process.
My case is a $5 clear plastic case from Radio Shack. I've had it since February of this year and it's in great shape. A few scratches, but no cracks, and it's been abused like you wouldn't believe. My two year old has even stood on my iPhone while this case was on and both are fine. I love the versatility and personalization that can be done, the only limit is your imagination and you won't spend a fortune every time you want a new case!
***In a few days I will be doing a giveaway for a free Chomas Creations Marker Holder for the Silhouette Cameo- Following my blog is required and you can earn up to 4 entries in the drawing! Stay tuned!