Yesterday I was putting up a 12 foot tree. I myself am exactly 5 feet tall and I wasn't thrilled with the idea of going up and down a ladder 181827272 times.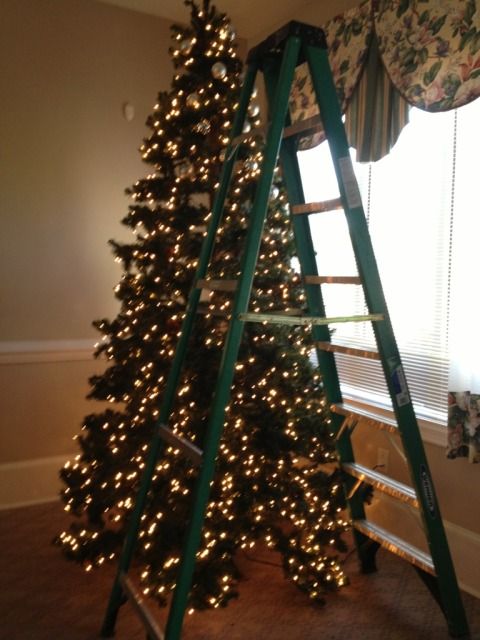 Looking at the hooks, I came up with an idea that would cut down the ladder climbing by a bit...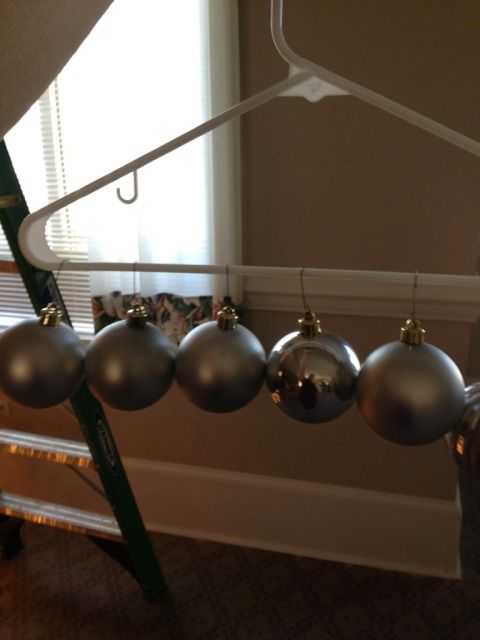 On the other hand, I probably could have used the exercise!
Happy start of the holiday season decorating!!!