I wasn't normally into doing my nails for a long time. I got regular manicures but kept my nails mostly natural.
Then, last year the military saw fit to send my husband away for awhile. I had no family out here, no babysitter yet, and started doing my nails myself for something to do.
Now I do it for fun and to have fun with it.
My current favorite nail color is
Not Like the Movies from the OPI / Katy Perry Collection
on the bottom (2 coats, it's light) with
Sloane Square from Nails Inc's 3D Effects collection
on top (1 coat) and I use a shiny Insta-Dry top coat from Sally Hansen over it all.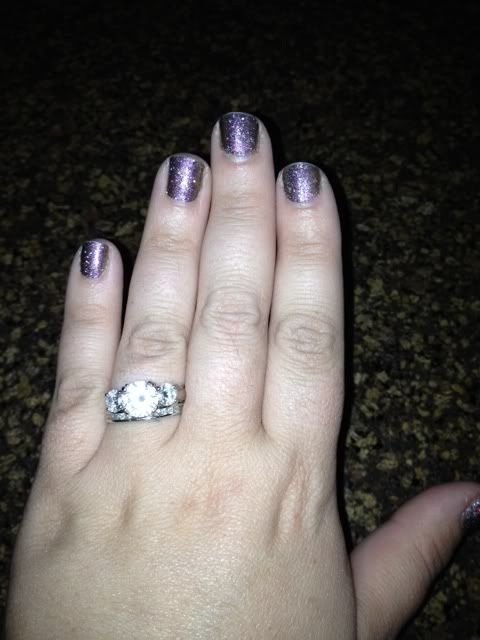 It's a great grey with a hint of grey-purple and lots of big, chunky, shiny glitter pieces.
This has been my favorite for awhile, but I have some gunmetal magnetic polish on the way that I am excited to try!