Remember how on Monday the 26th I trimmed my green onions down to this?
Well, check them out a mere 4 days later!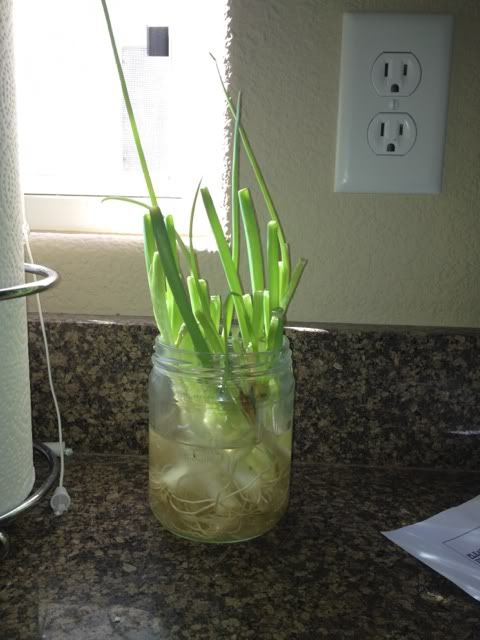 One stalk is easily enough to add to our breakfast scrambled eggs, and 2-3 are all the hubby needs for his salads. Plus, we still have a full tupperware container of the stalks we harvested on Monday!