Is amazing.
That's all I really have to say.
Gunmetal, by Leyla (I got mine at Ulta, about $15.50, but their regular coupons DO work on this brand).
My first nail- yes I just slapped it over my boring mauve color because I was so excited to try it!
My hand- I held the magnet at different angles just to play, and I had not cleaned up the edges, but wow, I'm in love. I'm about to go buy the store out.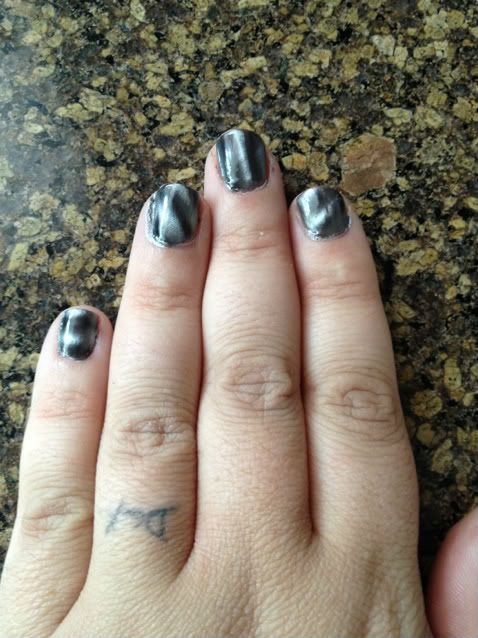 I also have a rave for
Urban Decay De-Slick Setting Spray
. I was given a bottle free and I loooove it. Spray it on your clean face and again after you are done with makeup. It's 6:21pm- after a full day of wrangling my will-not-nap toddler and going up to the school twice to get the girls I babysit, plus playing outside for awhile and jumping around while using the Wii, and my makeup still looks perfect.