My boring white Kitchenaid got a makeover. Our kitchen is not white even the slightest. Stainless steel appliance (with black accents on the microwave, black gas stove top on the oven, etc), dark wood, tan granite, and black small appliances. The poor kitchenaid always stuck out so today I gave it some help.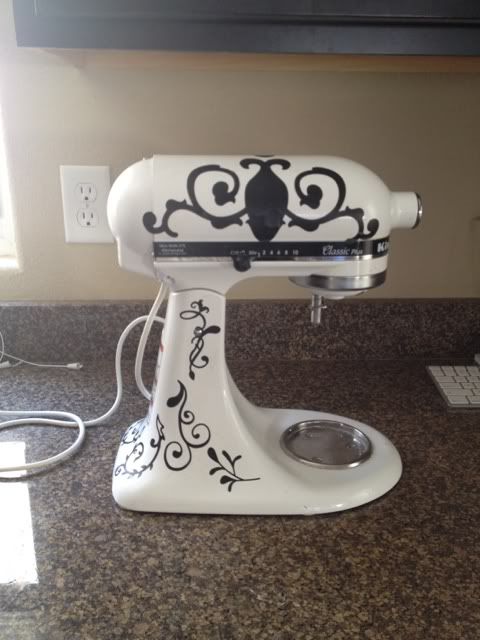 I have to make some exacto knife cuts over some large screws since the bunching on the top design where it is over those screws is bugging me, and I'll probably add more tiny scrollwork here and there, but I think it looks pretty cute.
I also got really sick of breaking expensive iPhone cases so I got a clear one for $5 at RadioShack and got out my scapbook paper.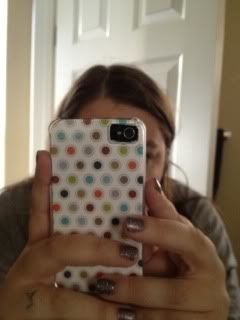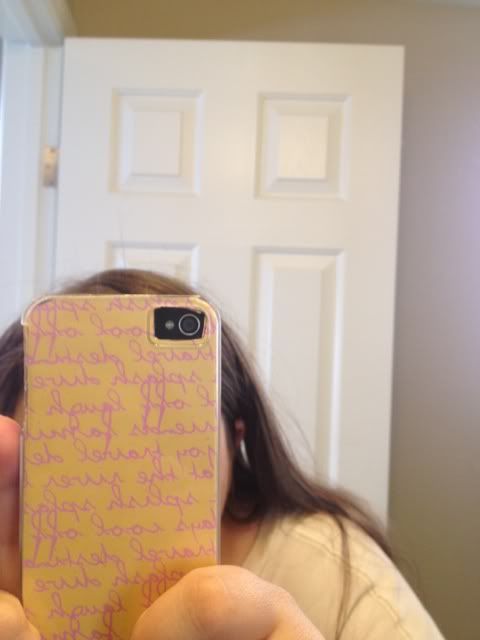 Yeah, they aren't 100% perfect around the camera, but they don't impede the camera from working so I haven't been too bothered to trim it yet.
We also redid our master suite recently
Actually I'll just leave it at the master bedroom for now- the master bath and it's adjacent closet suite could use some organization before I take photos!
Lastly I'll show my little helper helping me make a crock pot chocolate fudge cake- doesn't she look so impatient to eat it? <3