My Silhouette Cameo is here!!!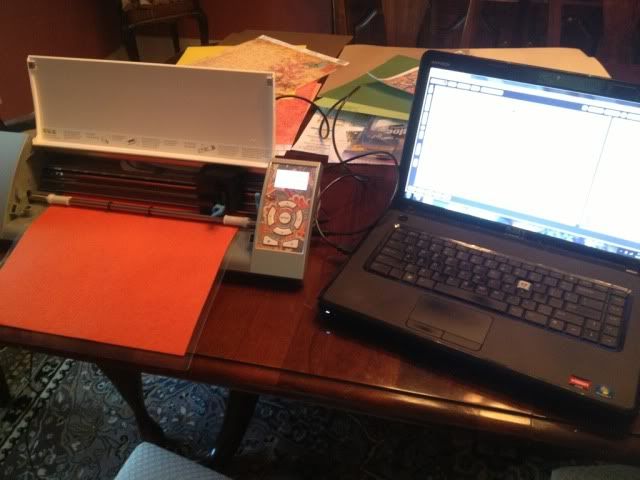 My laptop is heading off to get that missing "O" key repaired, so I spent all afternoon playing with the Cameo & software while I could.
The first thing I did was take some pretty grey & orange paisley paper and cut a new control panel background, which you can see above.
Next I cut out these two cartons, which will be part of a display. The other parts will be mason jars filled with eyeballs, spiders, etc.
Then I did the first half of our mantel. The tree took forever to put together! The tombstone is actually a favor box pattern. The basket and the 3D pumpkins were both much easier than I was expecting. I think that is my favorite craft from today!
I still have the rest of the mantel, a mantel banner, the mason jars of stuff, a wreath, and whatever else inspires me!