I had so much fun
making my own nightgowns
that I couldn't wait to use the leftover fabric. I realized I had enough to make my two favorite girls their very own!
These took me less than an hour total together. The pattern is so easy!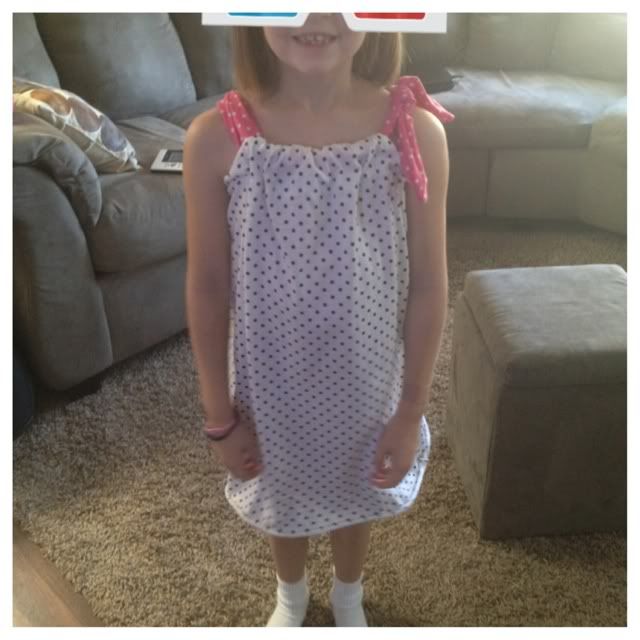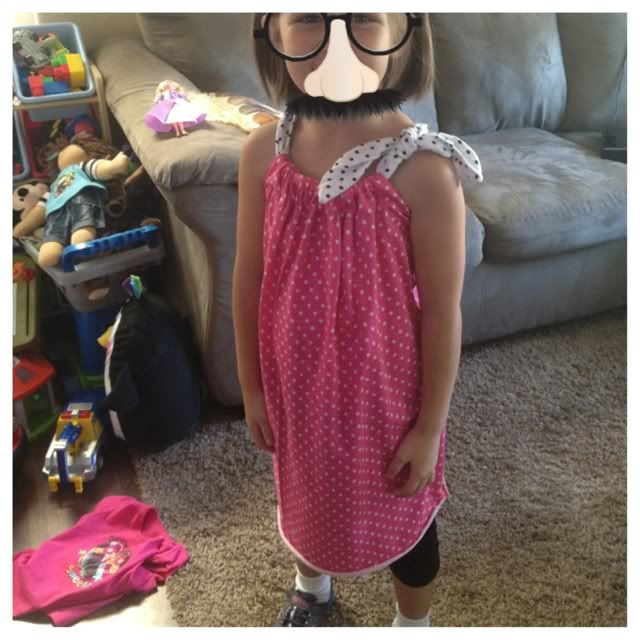 So then, girl #2 wanted her Barbie doll to match.
I came up with a compromise.
Same color dress- sewn into a tube. This fit Barbie, but didn't stay up over her chest as well as we wanted. I then took a strip of the white polka dot fabric and sewed the middle of the strip to the front, top, center of the dress (got that?) which we then tied around Barbie's neck oh so fashionably.
Girl #1 had a bigger doll with her. I did not have enough fabric to make a dress that matches, but I had some other fabric she loved.
This IS the pillowcase dress pattern, just baby sized. Took less than 10 minutes. The neck tie is plain white elastic tied into a bow on the shoulder like the girls have. Her headband is a circle of elastic and the "flower" is 4 squares (hemmed all the way around) and sewn on top of each other at angles to mimic petals. This took probably 15 minutes.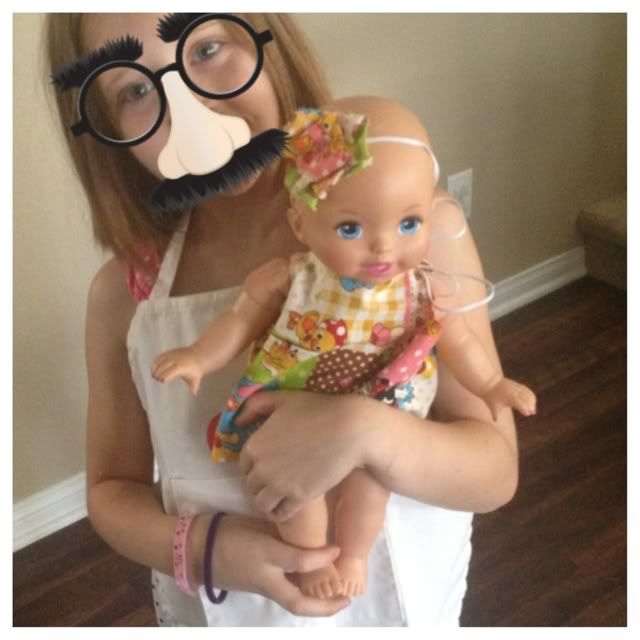 But we still weren't done! Girl #2 wanted a Barbie accessory, since Baby Doll got a headband. She picked a teddy bear fabric and with some elastic for the handles we whipped up a Barbie purse in under 5 minutes.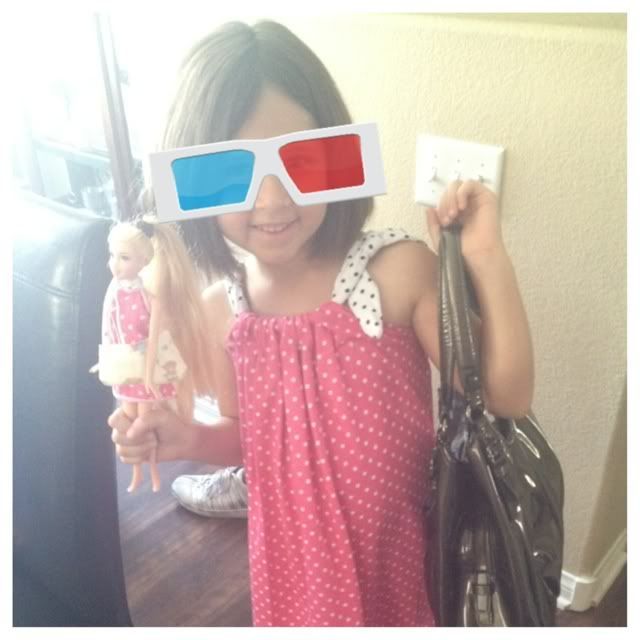 she wanted my purse to model with her Barbie's purse!
Next on this list- I need to learn to make American Girl doll clothes!