Welcome to a new blog feature! While I have reviewed lots of things on this blog, I want to specifically focus on WAHMs (Work At Home Moms) a bit. WAHMs are inspiring. They are juggling everything that a SAHM (Stay at Home Mom) juggles, PLUS they are running a business! I barely consider my jewelry/keychain to qualify here- some of these moms are AMAZING and making their own living doing what they love and doing it at home!
The Review Disclaimer: Neither myself nor my blog benefit in any way from any business or any review written. I didn't put ads on this blog. I don't get products or services with the intent of writing a review. If I like something, I spread the word, and the only benefit for myself is if someone happens to stumble on the review and then decides to follow my blog (I'm always so honored when that happens!).
Now that that's out of the way, let's talk about The Coconut Crush!
Liana is a WAHM with four children. She's also local to me! Through some chitchat on a lifestyle forum we realized we were nearly neighbors, and I also realized how bad that could be for my wallet when Liana told me she makes candles, wax tarts, wool wash, soaps, and all manner of yummy smelling things! She has made over 1000 batches of soap- can you imagine how heavenly her house must smell??!
I am not on the Scentsy craze. Honestly, the pushiness of the sellers I have encountered makes me go out of my way to NOT support Scentsy. However, the first time I tried a Better Homes & Gardens tart from Walmart, I was coughing and airing out the house for almost a week. It was awful.
I purchased a few sets of wax tarts from Liana and have been nothing but thrilled with them. My favorite scent, Rainbow Farting Unicorns, smells just like Skittles and it makes me drool. When I have Almond Cherry Vanilla in there, it completely takes me back to my childhood. Black Raspberry Vanilla almost always leads to someone asking what I'm baking. Plus, I have not coughed, gotten a headache, or had to air out the house with these!
Liana also makes some wonderfully adorable soaps. Seriously, you'll want to eat these. How cute are they?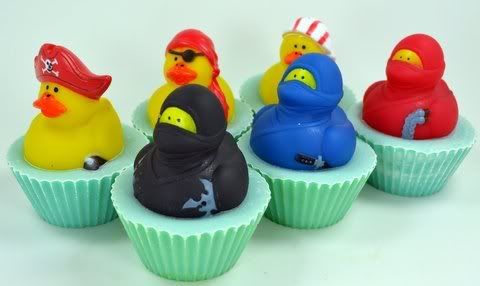 Monkey Farts, Creamsicle, and Green Apple
One of Liana's daughters is dabbling in the WAH business with these adorable survival bracelets. Hey, gotta keep those kids busy during the summer!
$6 each or 3 for $15! Who needs stocking stuffers? I know what I'm getting my hard-to-shop-for brother-in law!
Liana's prices are incredibly affordable and I've seen at least one giveaway on her Facebook page recently. I highly recommend you check her out!
You can find Liana's products at
http://www.thecoconutcrush.com/
and also please
"Like" her on Facebook here
to keep up with products & giveaways. You can also check her stuff out in person on September 7th at the Lot on East Charleston Blvd. in Las Vegas from 6-11pm (along with food, live entertainment, and tons of vendors!). Go say "Hi!" and smell some of the delicious waxy goodness that she has for sale!