Last week I took my son to Springs Preserve in Las Vegas. They have a room called the Sustainability Room, with many fun features about composting, gas usage, water usage, kitchen recycling, and more.
When you walk in, the first thing you see is this.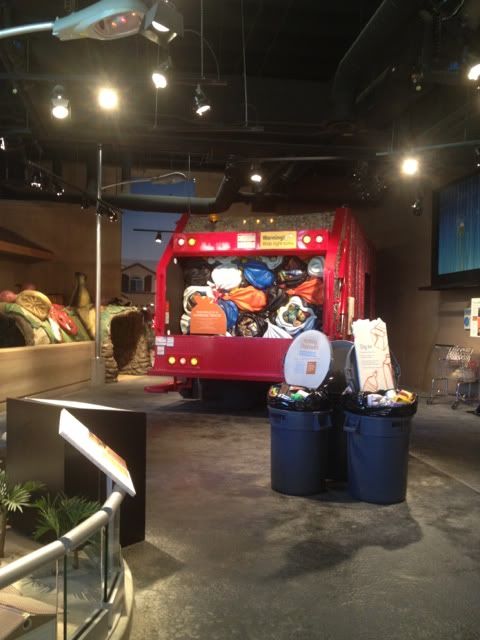 Then you look to your right and learn about the Las Vegas Landfill.
That's quite a bit of trash. Scary, right?
What if you had instructions at your fingertips for ways to reuse and recycle, rather than add more tons of trash to your landfill?
"
A free app that will give you inspiration and know how to repurpose items that we otherwise would throw away... into our landfills."
How many things have you seen re-purposed on Pinterest and wondered just how some people can be so creative? Do you need inspiration to make a change in your environmental footprint?
"
Create Change makes it fun & easy. With innovative DIY tutorials accessible at your fingertips, you'll be able to find inspiration wherever trash happens."
Check it out!
TrashN2Tees: Create Change on Kickstarter