My son has a Mickey Mouse magnet board and randomly asked me (after we'd been to the mall and several other stores today) for Cars and Turbo magnets to go on it as well. Luckily I found a pack of Avery magnet paper that I bought who knows when, and voila!
Well it wasn't quite "voila." I had to find all the images (and nice clean ones without tons of background to mess up the trace), save them, open them one by one, trace them, and get them arranged before printing and cutting. All the images were hunted down via Google Images.
Once open, you have to trace them to get cut lines. I normally make the image really large, erase anything I don't want (like a logo in the corner), and trace it by turning off High Pass Filter, bumping up the threshold into the 90s, and then hitting "Trace Outer Edge." Below you can see my settings to trace Francesco. By hitting Trace Outer Edge it only traces the outer edge as stated, so that white area inside his tail will NOT cut. If you want to cut out the details like that, hit Trace, not Trace Outer Edge. I figured that the tail probably wouldn't be that sturdy and this is for a 3 year old so I stuck with the edge.
Arrange everything on your paper- letter size as the magnet paper is, as registration marks on. I then hit the cut line window just to double check that all the cut lines are turned on.
And print! I set my Preferences to "Best." The instructions for magnet paper say inkjet printers only.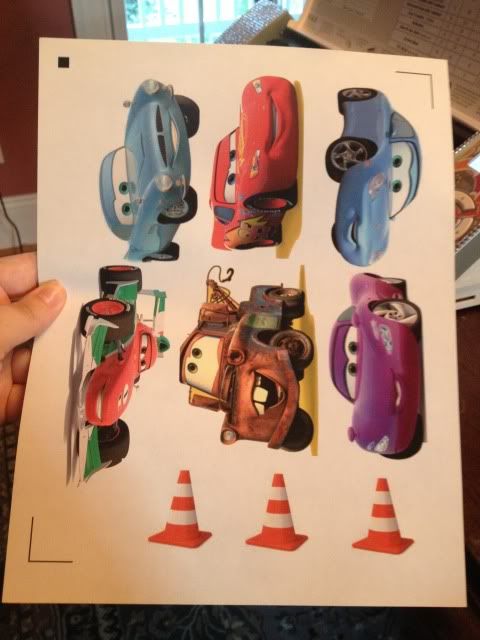 Now on to cutting. After scanning registration marks, I set it to the preset magnet paper settings, but I bump up the blade from 4 to 5.
After cutting...well, this is the best photo I could get! My son was so excited that I made something just for him and he couldn't wait to take them off the mat- all by himself of course.
Now he's occupied playing again. Score!