Well hello! It's been awhile! I am almost 30 weeks pregnant at this point and seem to be finished with the nausea. In addition, I finished up my 2nd degree! I have a lot more free time right now. I'm working on another sewing project and decided to use the scraps to test out something that I haven't tried yet, cutting fabric with the Silhouette Cameo.
Silhouette sells their own version of Heat n Bond and it's expensive. I read that a lot of people use Heat n Bond Lite and then are able to iron whatever they cut onto something else. I did not need to iron this on to something else and I also didn't have Heat n Bond, but I did have fusible interfacing that I use when I embroider.
So, my materials here are:
-100% cotton fabric (woven, not a knit)
-Fusible interfacing (generic brand, I don't even have the bag anymore, but it's used with embroidery machines and I'm sure other things that I don't know of)
I decided to cut out an iPhone case insert, since I love this fabric and I also love the textured look of the fabric inside an iPhone case. I cut a lot of custom cases but they have always been cardstock. My case is actually from Paparte and I love it- it's a rubber enclosure with a clear acrylic overlay, so I can layer something in between and make it pretty.
Anyway.
I started by ironing out my fabric so it was flat, and then ironing the fusible interfacing to the wrong side of the fabric. Fabric side up, and make sure you don't have excessive interfacing sticking out or it will gum up your iron.
Once ironed, it's nice and stiff.
I then got out my fabric blade. Silhouette sells one, but it's just a regular blade in a blue housing. Go for it if it makes you happy. I personally have 4 blades and have them labeled for separate use (Cardstock, Vinyl, Fabric, and a spare).
Stuck the fabric on my mat, set blade to 4, speed 3, thickness 30 as I read somewhere (don't rush to copy these settings- finish reading, you'll see why). I also set it to double cut, figuring better safe than sorry.
So, this didn't work. It cut though the fabric ok but not the interfacing. I could tear the interfacing, but it wasn't neat. Had I needed to iron this to something it really would not have worked.
See, fabric is cut:
Interfacing is not. I already tore the top line but do you see any cut lines? Nope.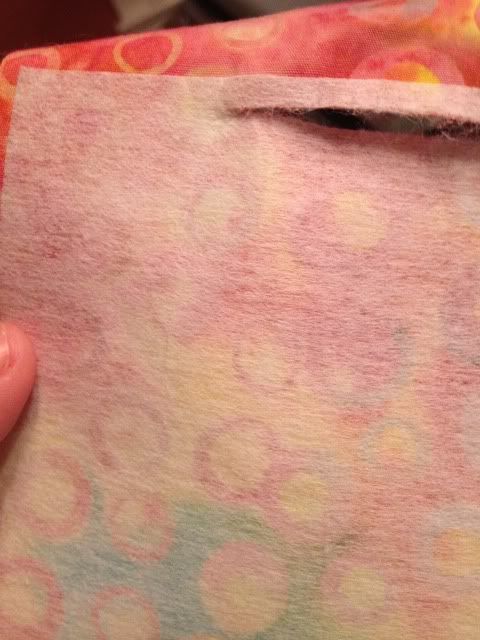 Round two. Ironed more interfacing on to more fabric.
These are the settings you want copy :)
I then changed the blade to 6 and kept speed at 3, thickness 30, double cut on, and cut the shape again.
I then changed the blade to 8, kept everything else the same, and cut a 2nd shape below the first one.
You'll see that both worked fine, so 8 may be overkill.
In addition to these blade settings, I cleaned my mat with a scraper and then sprayed with 3M Re-positional Spray. I use this to re-sticky my mat with a light hand so that paper doesn't tear, but I sprayed it a bit heaver than normal to help hold the fabric steady.
I also burnished the fabric to really help it adhere.
This time it worked great! When I lifted the corner of the fabric, it removed cleanly & easily around the cut lines.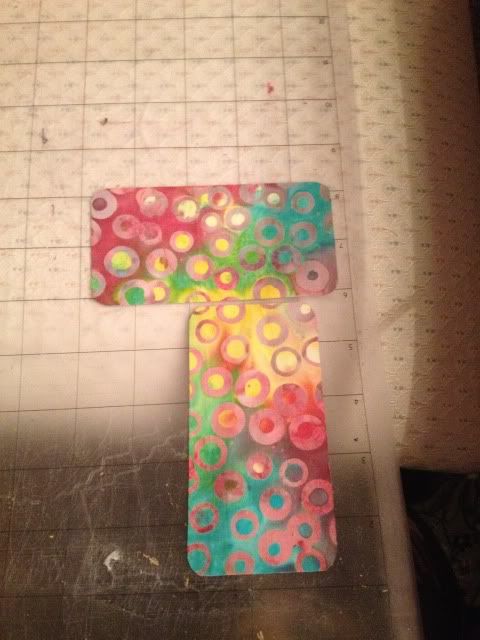 top sideways- blade 8, bottom vertical- blade 6
Even better, when I lifted my cut shapes, the camera hole cut out also peeled away cleanly!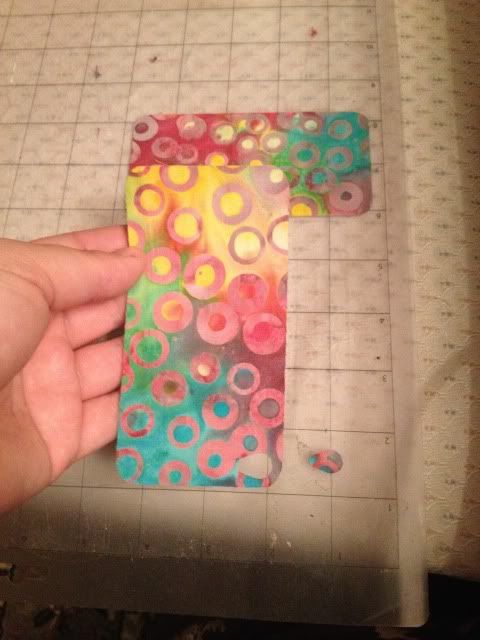 One thing I want to point out- interfacing is a must! This cut out was totally within the interfacing edges and it's clean and perfect. This was the "blade at 6" cut.
Meanwhile, the "blade at 8" cut had just a smidge of fabric without interfacing, and it's already frayed on that side.
Lastly for this project, I removed the current decorative insert from my cell phone case (you can see it in the photo!) and inserted this fabric cut out. I love how it looks!
Next up (after I finish my sewing project, anyway!) will be to get some Heat n Bond Lite and work on making custom shirts for my son & soon-to-be-born baby using iron-on fabric cutouts with the Cameo :)